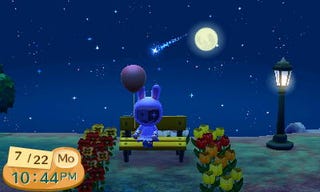 Welcome to a place filled with bacon and bad guys (and definitely not fluffy bunnies).
Hello Friendly Friends. This is Zarnyx's ConTAYct List Page. Other than being a goofball, I also write a whole lot of story-like articles of the ridiculous kind (as the English Literature major in me demands it) with the focus mostly on JRPGs.
I am also an Admin of TAY, so any issues that need attention (like trolling or granting authorship) or if you had any comments and/or questions, I will do what I can to help out in any way.
As for "regular columns", I author the following:
My Layton vs Your Phoenix (with Sam G.)

Ridiculous Sightings in Retail (on TAY Classic)
Your Favourite Worst Nightmare
Other articles may be found using the Zarticle tag.

Another note: I'm also an author over at the Io9's Reader-run Blog Observation Deck. That said, I am more than happy to cross-promote relevant articles from TAY to our friends on O-Deck and vice versa.
**Thanks to SupremeEvan for the fancy new Legend of Zarnyx banner.